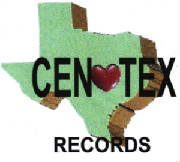 Welcome To The Home Of Cen-Tex Music
Our Heart Is In Your Music
Check out Our Artists On ReverbNation
Click The Link Above
Welcome To Cen-Tex Records
The Hacketts from Dermott Arkansas!!
Our goal is to promote the music of our friends and clients as well as be your source of information about the music industry. We list a number of links to mainstream artist's sites as a courtesy to our visitors.
We have been promoting, recording and producing music for our friends since 2001. We work one-on-one with several artists and welcome new clients on a limited basis.
Click here to see some of our projects and clients
We gladly reproduce CD's and DVD's that you own the copyright or mechanical license to. We also offer a limited number of items for sale on this site for our clients.
Copyright 2001 - 2013 Cen-Tex Music